HandySaw DS PSQ Combiner
Description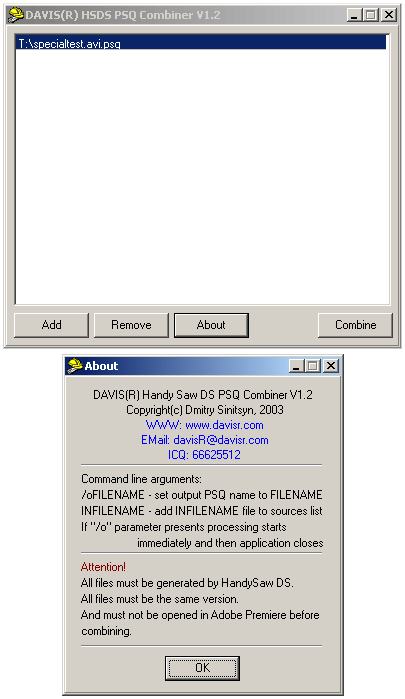 Some users likes or have to capture one project video into several AVI files. After scene detection by HandySaw DS they have several PSQ files, one for each source AVI file.
HSDS PSQ Combiner can combine these PSQ files into one PSQ. This result file will contain all scenes from all source AVI files.
For your convenience PSQ Combiner can work in command-line driven and interactive modes.
Command line parameters shown in "About dialog" picture above.