Davis Transcoder
Description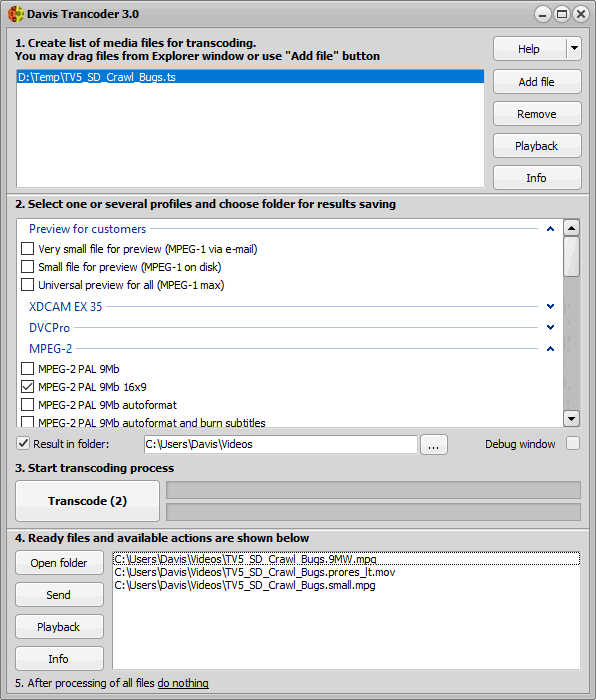 Davis Transcoder provides a way to ensure that all LAN clients have the ability to quickly and easily convert media files of different formats.
On the one hand - a convenient and user-friendly graphical user interface, on the other - the actual transcoding is engaged in a powerful FFmpeg, which can work with a lot of formats, codecs and containers.
The user need only select one or more source files, select the required encoding formats (profiles), start the process and wait for the results. At the same time, the system administrator (in case of sharing usage) or any experienced user has the ability to edit profiles and create new ones, if necessary.
Installation
The program does not require integration into the system, it is enough to put all the files in some public directory. But for the convenience of home user the opportunity of standard installation procedure is provided.
In the case of sharing usage over the network is recommended to install Davis Transcoder on the server and give users read access to its folder.
Command line support
The program can work in command line mode.
License
The program can be used free for any purpose.
If you like this software and want to express thanks to me, look here.